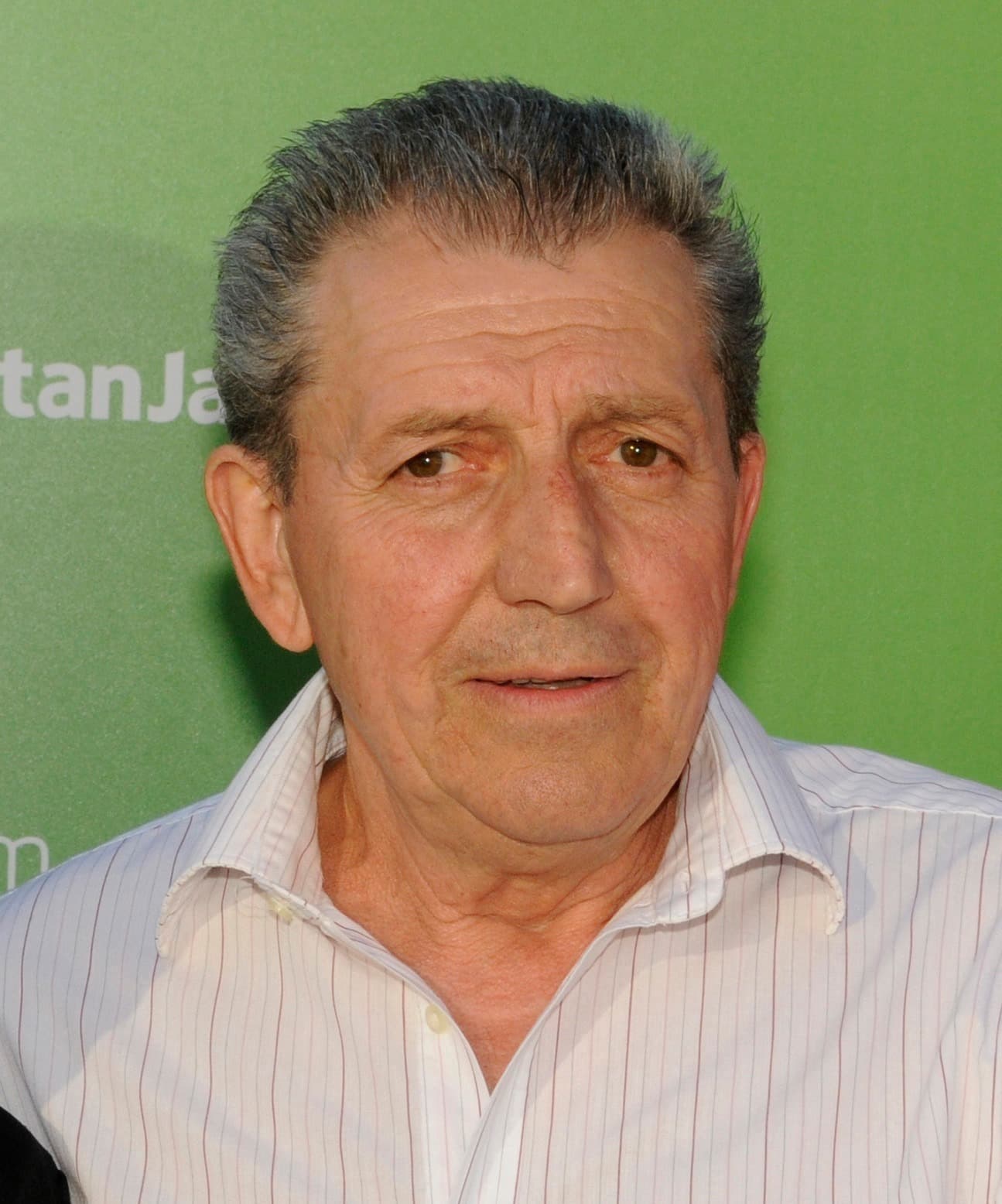 JOHN GAMMON was born in Faversham, a market town in Kent situated 10 miles from Canterbury and 48 miles away from London, on August 4, 1944, and he enjoyed racing pigeons in his youth before owning a lorry company in the area and eventually getting hooked by the greyhound racing bug.
p
The Gammon family is particularly well-known in southern greyhound racing circles, as Steve [son] has enjoyed a long association as a trainer/assistant trainer at Crayford and Charlotte [daughter] was the recipient of the Hove Kennelhand of the Year award at the annual Brighton Greyhound Owners' Association (BGOA) gala in 2009.
P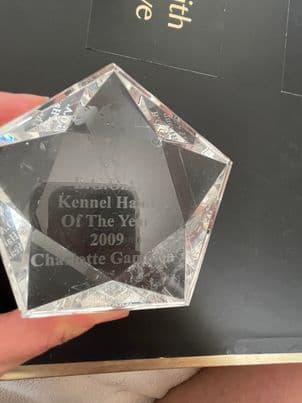 DESERVED RECOGNITION: 22-year-old Charlotte Gammon was delighted to be nominated as the 2009 Kennelhand of the Year at Coral Brighton & Hove Stadium.
p
"He was never really one for public houses in his younger days and one of his main hobbies was lifting weights to increase his upper body strength – he was conscious of the importance of good health and always on the move back in the day," said Charlotte Gammon.
p
John Gammon, a big soccer fan, never hedged any bets relating to his favourite team and, from an early age, his colours were firmly pinned to the mast of his beloved Tottenham Hotspur FC.
p
The events at White Hart Lane, the former spiritual home of Tottenham Hotspur FC, were always close to the thoughts of John Gammon and the lifelong supporter of 'The Lilywhites' had his enthusiasm for the North London club fuelled when they clinched the championship in the top-tier of English football in the 1950-51 season and their achievement of their League and Cup double in 1961 was party time for a young man now making his way into adult life.
p
"I remember that dad never missed coverage of a televised Tottenham Hotspur FC fixture and he was a big curry eater – his favourite dish was Chicken Jalfrezi," said 35-year-old Charlotte Gammon. "Family was everything to dad and, on a night off from greyhound racing during the warmer weather, he would regularly invite all of the children for an outdoor barbeque at home."
p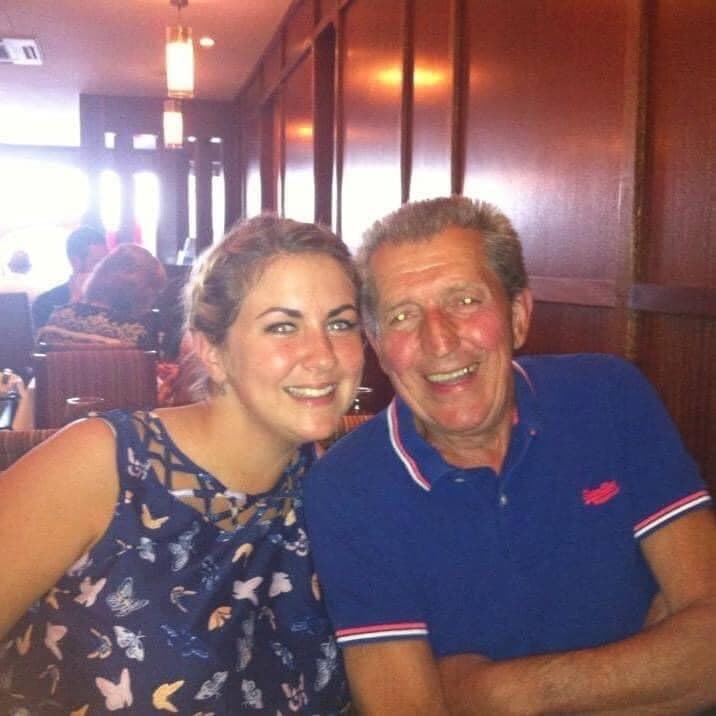 HAPPY TIMES: Charlotte and John Gammon together on a family night out.
p
The dashing, young Gammon, who initially enjoyed a degree of success in pigeon racing and was very popular with the ladies as a young man in the liberated 1960s, had that something they called charisma and a busy outdoor working routine kept him supremely fit from the day he first worked in greyhound kennels in the early-1970s until his retirement from the training ranks in 2012.
p
The beginning of a professional involvement with greyhound racing for John Gammon during the heady days of the sport in the mid-1970s coincided with Margaret Thatcher defeating Edward Heath in the Conservative Party Leadership Election, actor Charlie Chaplin, 85, being knighted by The Queen, Dr No was broadcast on ITV, the first time a Bond film was shown on British television, and pop group Queen's smash-hit tune Bohemian Rhapsody topped the UK Singles chart for nine consecutive weeks.
p
Gammon, who gained a full trainer's license in 1975, started his career at Ramsgate and subsequently accepted training posts at Canterbury and Crayford before securing an appointment at Hove - at each respective post he carried the responsibility of nurturing the breed with both care and conviction.
P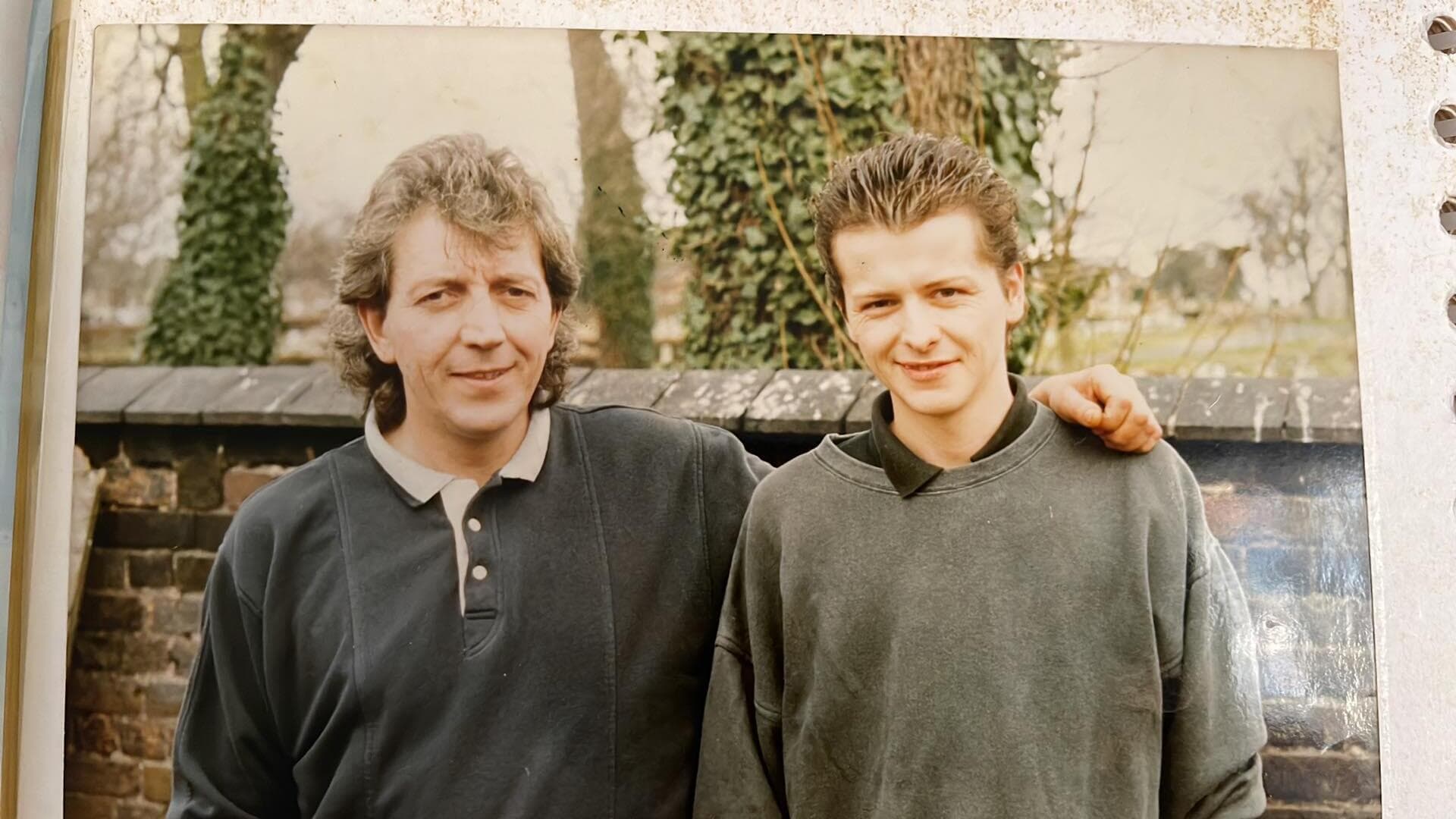 A HAPPY ERA: John and Steve Gammon [son] in happy times at the kennels during their spell at Ramsgate Stadium.

p
A new era in greyhound racing was ushered in during the mid-1980s, as the Freedom of Racedays Act for the first time gave tracks complete freedom to stage as many fixtures as they wanted per annum and, consequently, it was imperative that the racing strength at Hove was bolstered by an influx of new trainers.
p
Cloran Major, a product of Bold Work, won three major hurdles competitions, including the inaugural Champion Hurdle (460 metres) at Wimbledon and the Racing Post National Hurdle (515 metres) at Hove in 1990.
p
In 1999 John Gammon was the fourth trainer appointed by racing office supremo Peter Miller – Brian Clemenson (1994), Maria Collins (1995) and Tom Gates (1997) were the initial trio - during his tenure at Coral Brighton & Hove Stadium and he was responsible for supplying a vast number of runners to the five-meetings-per-week roster at the Sussex track.
p
John Gammon simultaneously took over the day-to-day running of the famous old 'Cosmic' complex in Heathfield that was owned by wealthy builder/greyhound trainer Bob Young of Flip Your Top, Fair Reward, Tapwatcher and Life Policy fame and he ultimately achieved a special niche in the track's history with his fine character, relentless pursuit of winners and devotion to the breed.
p
When John Gammon joined Hove there were nine other trainers attached to the track – Brian Clemenson, Maria Collins, Tom Gates, Gordon Hodson, Derek Knight, Bill Masters, Tony Lucas, John Rouse and Doreen Walsh - and he sent out his first runner on Saturday, 2 January 1999 when Live From Mars produced a storming late finish to chase home Slaneyside Lou in the first race of the New Year.
p
John Gammon did not have to wait to lead in his first winner, as one hour and twenty minutes later veteran performer Not Long Now, who had previously defeated high-class stayer Musical Treat in a 740-metre open at Hove when handled by Bob Young, finished with a rattle to oblige at odds of 9-2 over an inadequate trip of 515 metres.
p
The routine of a greyhound kennel for John Gammon always demanded a very early alarm call and, especially on race nights at his current base or when overseeing open race sorties at various greyhound stadia, he and members of staff would often not return home to the kennels more than an hour before midnight.
p
"The daily newspapers would be delivered by 'Tyrrell's Newsagents' in Station Road, Heathfield, at approximately 6am every morning and dad would instantly be studying the runners and form in either The Sporting Life and Racing Post," said Charlotte Gammon, who herself worked part-time at the kennels during her term at Heathfield Community College, which was separated into sections – Secondary School and Sixth Form College.
P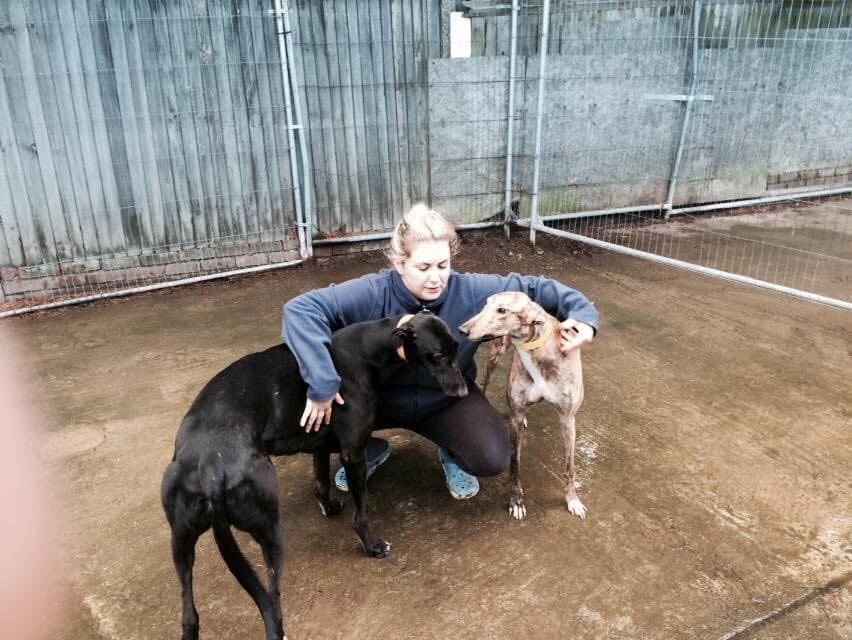 A FANTASTIC WAY OF LIFE: Charlotte Gammon, pictured at 'Cosmic' kennels, began her working life at 'Cosmic' kennels when she was a pupil at Heathfield Community College.
p
The formative years for Charlotte Gammon at the kennels were often filled with long sessions of providing racers with ultra-sound therapy – a non invasive method used to relieve pain, improve circulation and aid tissue healing.
p
The Heathfield Community College pupil weighed in a runner at Hove for the first time in 2005 – Droopys Shergar – and she recalled that the delivery of the trade newspapers each morning provided an informative guide as they both respectively gave an accurate marker to the strength of the opposition in a race where their greyhounds were scheduled to run.
p
There was not too much time for the guv'nor and his staff at the 'Cosmic' kennels as regards to a breakfast or lunch, so they all availed themselves to a variety of the sumptuous offerings in the local bakery and Charlotte Gammon has vivid memories of 'Albion House Bakers Ltd' in Cross-In-Hand, a small village outside Heathfield town to its west situated in the Wealden District at the junction the A267 running between Royal Tunbridge Wells and Eastbourne.
p
"We must have purchased shares in the business, as we consumed a daily banquet of Filled Rolls, Doughnuts, Steak Slices, Sausage Rolls and Pasties each day," quipped Charlotte Gammon. "Although it was a very busy working day, we had a lot of good banter and fun – I still really miss that way of life."
p
Regular open-race winner Carnalecka Chief, whose dam Corpo Election won the 1997 Guys & Dolls Stakes (380 metres, Crayford), proved a real-money spinner for connections – he was third to trackmate Leitrim Charm in the decider of the £6,000 Pall Mall (450 metres) at Oxford in 1999 and fifth to No Matter How in the corresponding event the following year.
p
John Gammon skilfully transformed the fortunes of raw novice Char Char, who got home by a short-head from Starwood Katie in A7 company on her debut in February 2004 and the August '02 black bitch, owned by close family friend John Yeates, eventually graduated to minor open class.
p
The 'Regency', inaugurated as a Produce Stakes in 1948, became an all-aged stayers' feature in 1966 though Hove's premier competition briefly reverted to its original guise as a puppy competition soon after the millennium celebrations and John Gammon's precocious Lady Angelina was a live fancy for the 2005 renewal over 515 metres.
p
Touted as a future six-bend star and once described by John Gammon as "a very good-looking bitch and potentially the best greyhound that I have ever trained", Lady Angelina received a 5-2 quote with local layer Steve Joel after slamming Shelbourne Poppa, who subsequently confirmed the merit of the form when landing the Category One Sussex Cup the following season, by almost four lengths in the opening round, clocking 29.90sec (calc).
p
However, Lady Angelina (evens favourite) was unluckily denied a place in the history books by landing Hove's showpiece event for John Gammon when third to Droopys Connery in the semi-finals after hitting the rail at the second bend and being crowded at the three-quarters mark when closing rapidly on the leaders.
p
The ex-Irish Free Air (bk d Toms The Best-Sunpenny September '03) was another top-flight hurdler handled by John Gammon and the bold jumper put up a collection of smart performances with several open-race wins over timber at Hove (515 metres), Walthamstow (475 metres) and Reading (465 metres) in 2005/06.
p
The expertise of John Gammon as a greyhound racing trainer was vividly illustrated during a 41-day period in 2008/09 when the very lightly-raced Asscher (bk d Black Shaw-Ballygur Ivy August '06), who had failed to complete the course in three successive hurdles spins prior to a rich vein of form, immediately rattled off an amazing sequence of six consecutive victories A3 grade, A2 grade, A1 grade (twice) and two 515-metre opens.
p
All good things come to those who wait and John Gammon, claiming the biggest success of a 35-year career, pulled off a training masterclass with Judicial Pause in the final of the £10,000 Coral Essex Vase (575 metres) at Romford in 2010.
P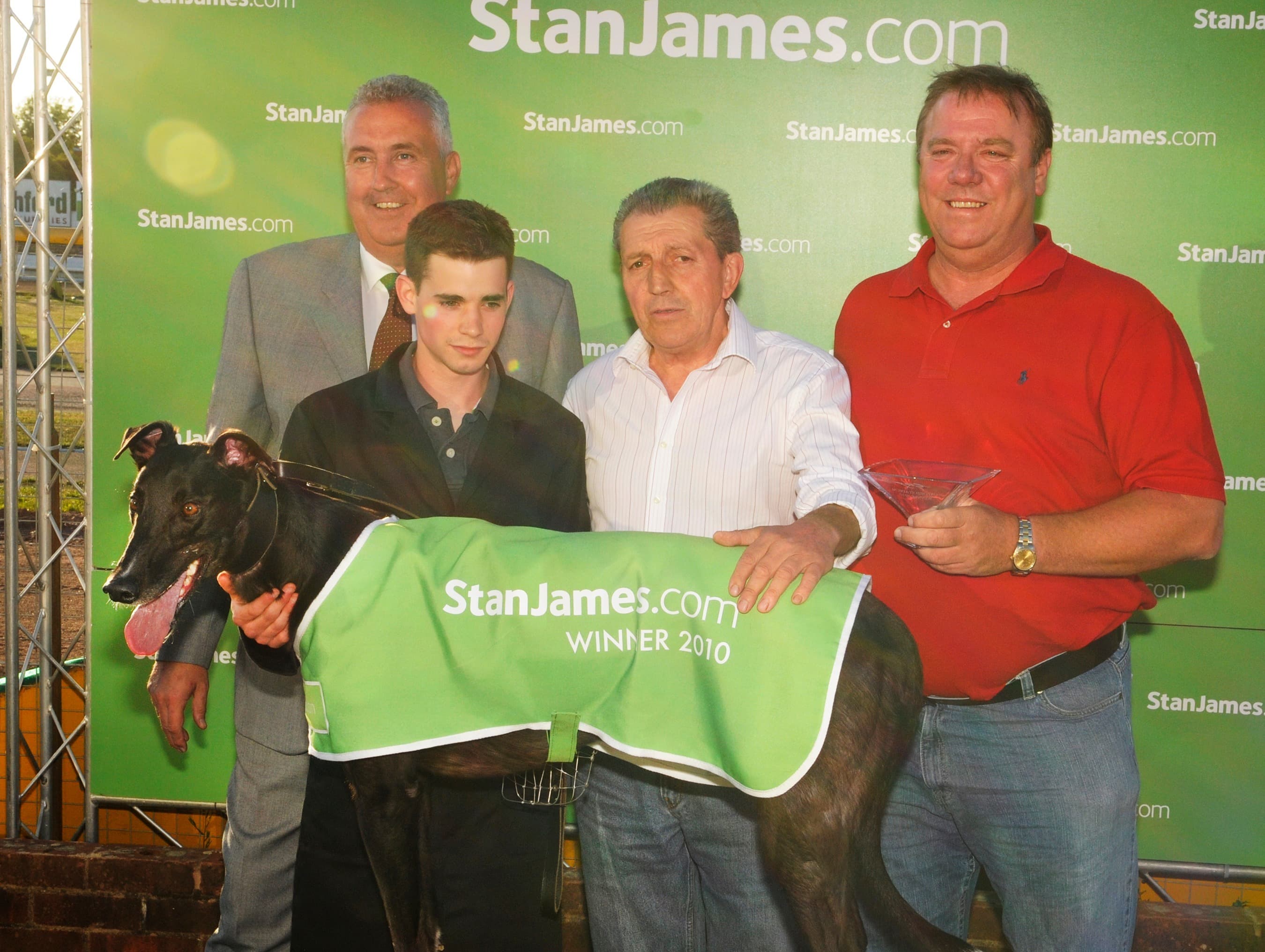 JUDICIAL PAUSE: One of those greyhounds that improved at the top level after reaching the age of two-and-a-half.
p
"It's very unusual for a trainer to improve an open racer when it has reached two-and-a-half years of age, so the Essex Vase win of Judicial Pause reflected great credit on dad and it was a great night for the kennel – absolutely fantastic!," said Charlotte Gammon.
P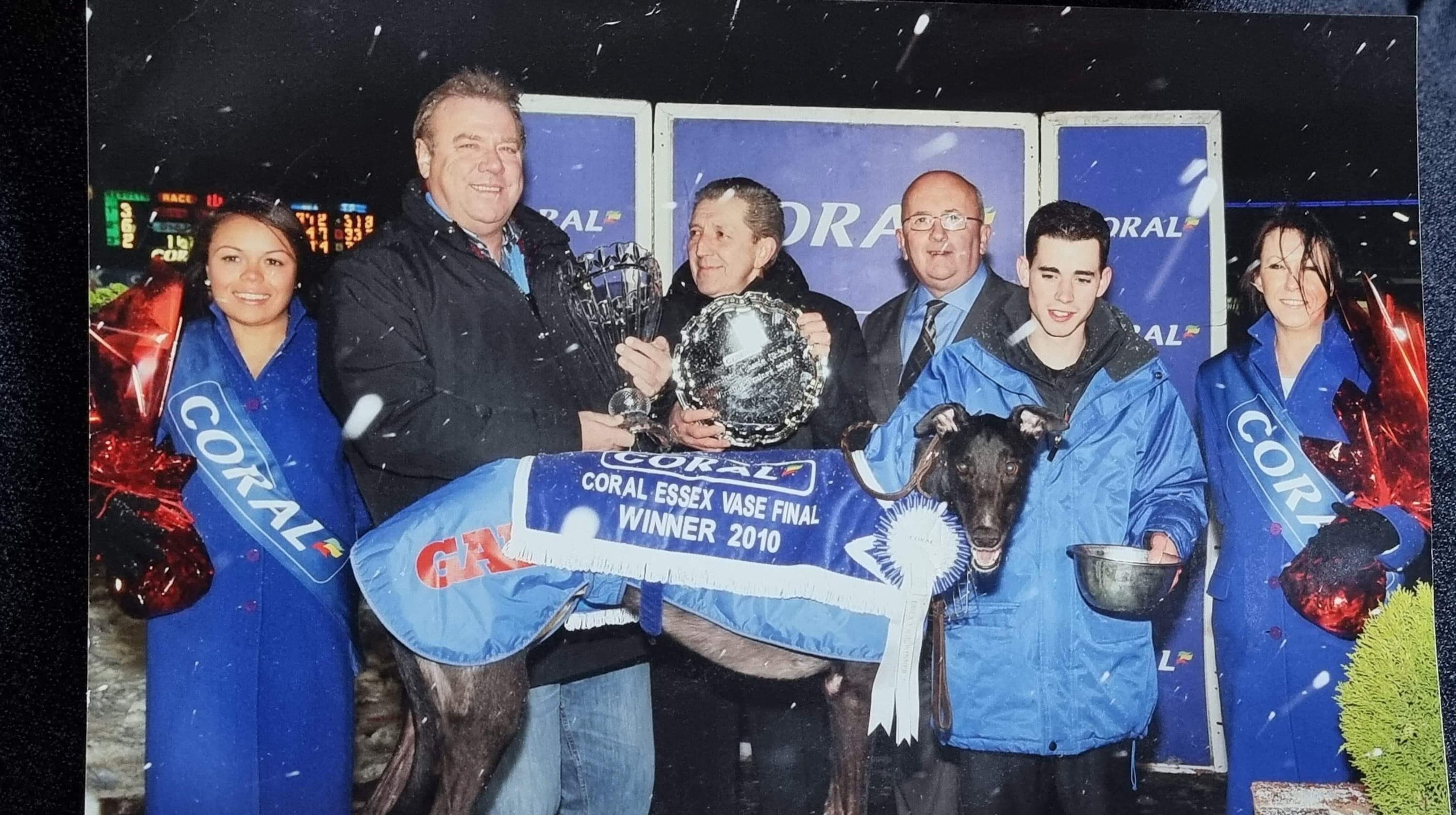 ONE OF THE GREATEST NIGHTS IN THE TRAINING CAREER OF JOHN GAMMON: Happy scenes on the podium following the triumph of Judicial Pause in the final of the Coral Essex Vase (575 metres) at Romford in 2010.
p
The most talented bitch to ever represent the John Gammon kennel was the outstanding Spinkys Nod, who belied her puppy status to reach the final of the 2010 Coral Sussex Cup (515 metres) where, after a roller-coaster passage, she plugged on well to occupy fifth place behind Head Iton Ellis.
P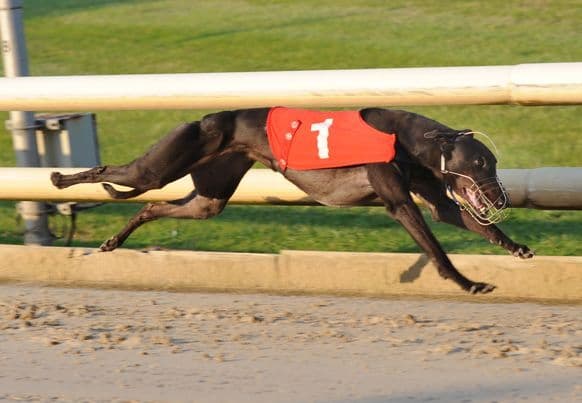 SPINKYS NOD: One of the outstanding bitches of her generation and gave connections plenty of fun in the major open-race competitions.
p
Spinkys Nod, owned by loyal patron Mark Barnard, was installed 5/4 favourite for the final of the £2,500 Coral Brighton Belle (515 metres) at Hove thirty days later but could only fill third spot behind Paradise Alexus after meeting several bouts of interference in a showdown where recent form indicated that she was the fastest greyhound in the competition.
p
Two months later Spinkys Nod was unluckily eliminated when unplaced after a trouble-strewn run in the semi-finals of the Category One Laurels (465 metres, Belle Vue), but she ended her first season on a victorious note with an odds-on strike in a 515-metre open at Hove in December.
p
In 2011 Spinkys Nod made her way through to the third round in the sport's blue riband – the Greyhound Derby (480 metres) at Wimbledon – and her wretched run of misfortune continued less than four weeks later when, after attracting hefty support at evens with the on-course layers, she was eliminated in third spot behind Romeo Amerigo in the semi-finals of the Coral Olympic (515 metres) at Hove.
p
Spinkys Nod was then specifically trained with the Oaks (480 metres) – the sport's premier competition for greyhound bitches – in mind and she strode majestically into the final of the Wimbledon feature after three impressive victories in the earlier rounds.
p
In the final itself, Spinkys Nod was popular in market activity at 2/1 in her bid to give John Gammon the biggest training success of his career but she failed to reproduce her very best form and was fifth to ultra-impressive winner Silverview Perky.
p
In January, 2012, the connections of Spinkys Nod endured more heartbreak when she was knocked over at the first bend when quoted at 7/4 with the track bookmakers to score in the second semi-final of the Coral Coronation Cup (575 metres) at Romford.
p
Snowdon Flyer (bk d Crash – Movealong Rose August '09), whose career began in fairly humble beginnings when he made a winning debut in A4 company on New Year's Day, 2011, rose to the very top over a variety of trips and, from an adverse trap three draw, he was a creditable fourth to Longwood Days in the final of the £10,000 Coral Sussex Cup (515 metres) at Hove.
p
Despite a lack of experience over six bends Snowdon Flyer, unluckily eliminated from the semi-finals of the £15,000 Greyhound St Leger (687m, Wimbledon), produced a performance that had connections dreaming of what might have been when he hosed up in an open over the same course and distance, eventually crossing the line almost five lengths ahead of Centurion Enry in a fast 41.64sec.
p
John Gammon had a penchant for gardening - a massive vegetable patch 16' 0" x 10'0" in diameter was constructed at the kennels - and he always enjoyed growing his own brand of onions in readiness for the Christmas and New Year holiday period.
p
"He wasn't really one for the night life as I have already mentioned and, although I remember going on a family holiday to Devon in 1991, his daily routine was very much geared to the running of his business – he even used to sleep with the greyhounds in the kennels on Guy Fawkes night!," added Charlotte Gammon.
p
"Dad was very much a hands-on trainer, he was very hot in being on top of the treatment of any dog for minor injuries and the ultras-sound machine was extensively used on the racers," said Charlotte Gammon. "He was quick to identify a trapped nerve, any knocked up nails or sand burns – nothing was neglected in assuring that all of the string were fit, fresh and well."
p
Any greyhound that had previously incurred a wrist injury was treated twice a day, and one that was returning to training following an absence through seasonal rest, lameness or kennel sickness, was put on the walking machine as a forerunner to half a gallop and then a full-scale workout all the way up the gallop.
p
"We had a concrete paddock and Dad, who preferred a smaller version to readily ascertain virtually the exact amount of energy expended by any inmate of the kennel on a daily basis, was quite restrictive on exercise though we also had a walking machine to aid the fitness of the greyhounds," said Charlotte Gammon.
p
Cleanliness within the range was, suffice to say, an absolute top priority," continued Charlotte Gammon. "The greyhounds were thoroughly groomed prior to a race engagement and their feet were always cleaned the following morning before being checked over for any niggles or the like."
p
Every successful greyhound kennel has a loyal bunch of owners and the likes of restaurateur Andrew Hepburn, John Yeates, Ted Manby (a great supporter of the RGT), Mark Barnard and John Bush were instrumental in a constant stream of high-class performers flying the flag for John Gammon and it was also a rarity if the 'Cosmic' complex failed to occupy a large number of traps at each individual meeting at Hove.
p
Gammon, who invariably had 50 runners on the graded strength at Hove, vacated his position at Hove in August, 2012, and he was replaced by the incoming Dean Childs and Paul Garland.
p
"Dad, a big-hearted guy, was always quick to put his hand in his pocket to sponsor various Children's Cancer charities for many years and, for sure, his entire adult life away from greyhound racing largely revolved around his children – Karen, Steven, Tracey, Natalie and myself," said Charlotte Gammon.
P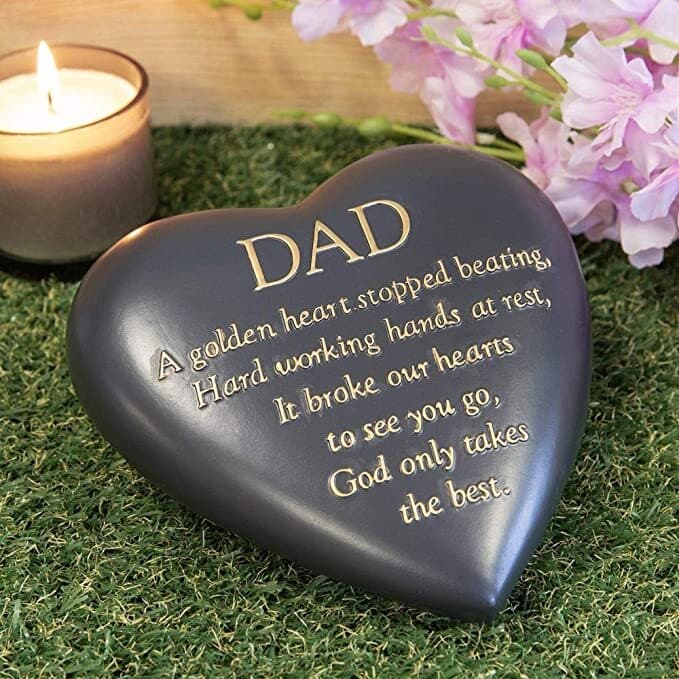 HIS ENTIRE ADULT LIFE WAS DEVOTED TO HIS CHILDREN AND GREYHOUNDS: John was devoted to his five children - Karen, Steven, Tracey, Natalie and Charlotte.
p
John Gammon, 75, a popular figure within the greyhound community, passed away following a long illness in 2019 and his attachment to Hove during a highly successful era at the 'showplace of greyhound racing' can be looked upon with pride by his family – he was a gentleman of the community that belonged to a more chivalrous and courteous age and we will never see their like again.
p
As a family man, parent and grandparent John Gammon could be hailed a colossus and he will also be well remembered by those folk from many walks of life that were privileged to have made his acquaintance and, moreover, those who knew him particularly well.
p
The funeral of John Gammon took place in 2019 on Wednesday, September 18 at 2pm, at Bapfield Church, School Lane, Bapchild, Sittingbourne, ME9 9NL and a gathering of family and friends were in attendance to cherish memories and pay their respects to an individual who devoted his entire adult life to the care of children and greyhounds.