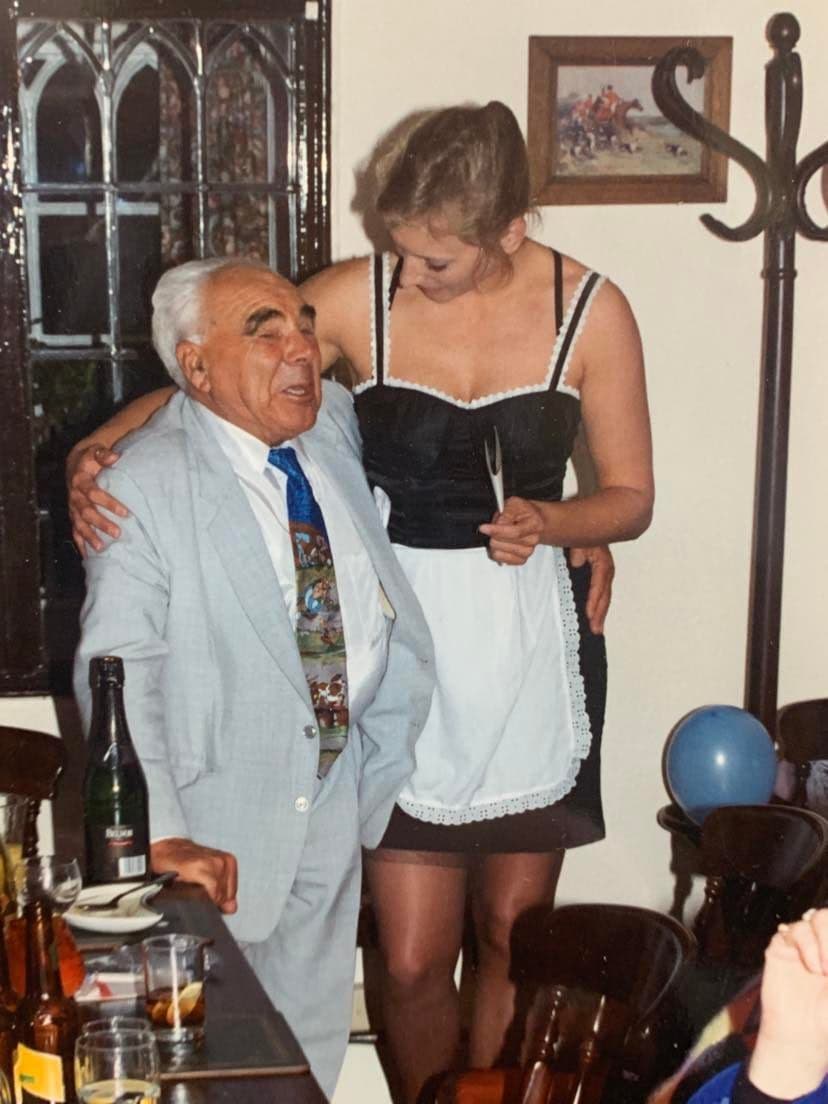 JIMMY JUPP: One of the most recognisable characters at Coral Brighton & Hove Stadium during the post-war era.
p
JIMMY JUPP, perhaps the most easily recognised character at Hove in the post-war period and an avid greyhound racing enthusiast, passed away in 2005 after a short illness. He was 91..
p
The inimitable Jupp, a retired market gardener and genuine animal lover, will forever be etched into the long and colourful history of the Coral-owned track and he epitomised all the good, essential qualities of a respected greyhound owner.
p
He originally had runners with Arthur Hancock, then linked up with Gunner Smith in the mid-seventies before switching his allegiance to Bill Masters and then eventually Derek Knight.
p
Jupp, very much one of the old school, had a tremendous rapport with various sectors of the greyhound racing social spectrum and, forgiving the use of a well-acted phrase, he was of an ilk that we will never see the like again.
p
Always jovial and great company, Jupp, from a more chivalrous and courteous age, simply lived life to the absolute hilt and his engaging personality will be sorely missed by those privileged enough to have gained his acquaintance.
p
Jupp, whose energy levels in the latter part of his life were quite remarkable for a man born at the beginning of the 20th century, was always in the thick of the action at Hove and, anyone who knew him personally, could only marvel at his insatiable appetite for greyhound racing and, indeed, life in general.
p
In the days of yesteryear, Jupp, who adopted the `have dogs, will travel' policy, would journey the length and breadth of the country to see his beloved greyhounds in action and his face was known to greyhound racing folk nationwide.
p
Even as an octogenarian, Jupp joined a dedicated group of Hove regulars on an exhausting long rail trip to Scotland in 1996 when the Sussex track successfully came through a difficult Supertrack semi-final tie versus Dundee.
p
The news of his death evoked great sadness among his many loyal friends at Hove and Derek Knight, who trained greyhounds for Jupp from the mid-nineties, said: ``He was Mr Hove and everyone at the track knew him. I'd say he was the mainstay of the Hove owners for longer than I care to remember and, quite honestly, they don't make 'em like Jimmy anymore. He helped a lot of people during his long life and we'll all miss him. He was a great socialiser, he would be the first to arrive at the kennels here on a Sunday and was always the last to leave. Jimmy had a wicked sense of humour, was great fun and a very genuine and caring person.''
p
The legendary George Curtis, trainer of Ballyregan Bob, was choked to hear of the news and could not speak highly enough of an old friend. He said: "I knew Jimmy for a very, very long time and he really was a bloody good chap. I don't think he got the recognition he deserved for what he did for retired greyhounds and, in my opinion, he was an outstanding figure in the sport. He never expected any thanks for what he did, he just loved to be amongst it all and he will always be held in a special esteem by everyone at Hove.''
p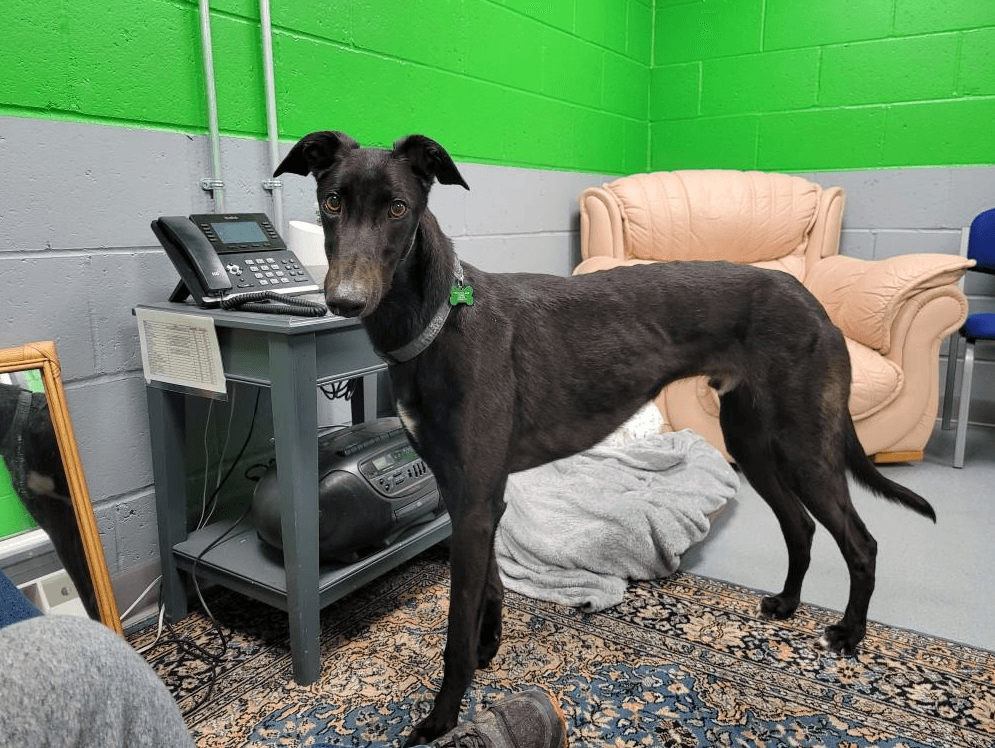 RETIRED GREYHOUNDS: Animal lover Jimmy Jupp raised tens of thousands of pounds for the local branch of the RGT.

p
Jupp paid a mere pounds 75 for Crean Acorn - the first greyhound he owned in the early sixties - and other notable purchases in the intervening years were B For Bracken, Canberra Cruiser, Wolseleys Scout, Bells Lodger, Knocklong Barney, Astrosyn Eureka, Fermoy Star and Piano Player.
p
Jupp, a particularly great fan of hurdles racing, relished his role as a committee member of the Brighton Greyhound Owners' Association (BGOA) for 18 years and once described Hove as ``the Ascot of greyhound racing''.
p
A fearless punter in his heyday, he was also renowned for his indomitable behind-the-scenes work for the local branch of the RGT and, as a trustee, he raised more than pounds £60,000 for the worthy cause.
p
In January 2002, an emotional Jupp was simply overjoyed to be bestowed with the Owner of the Year accolade at the BGRB industry awards bash in Birmingham and the honour was a fitting tribute to his involvement with the breed for five decades.
p
Although he failed to achieve his lifetime ambition of winning the sport's Grand National, Jupp was fortunate to own three semi-finalists and two finalists.
p
The Gunner Smith-trained Wolseleys Scout was beaten two-and-a-half lengths into third spot behind Sir Winston at White City in 1983, while Bells Lodger was sixth to Kilcoe Foxy at the famous old Wood Lane venue the following year.
p
However, he subsequently enjoyed better fortune on home soil when his brilliant jumper Master Westlands, then trained by Bill Masters, triumphed in the National Hurdle in 1994.
p
The best greyhound Jupp owned in recent times was arguably Calder Joe, who racked up an impressive tally of wins in the late-nineties over the now-defunct 475metre trip at Hove.
p
Despite a gradual decline in his health since the turn of 2005, Jupp showed great fortitude against adversity and, such was his unwavering zest for the game, he still rarely missed a meeting at a track that was home from home for the ultimate follower of greyhound racing.
p
Personalities in the mould of the irreplaceable Jupp are from a bygone era and Hove, the stadium he served with an unquenchable enthusiasm for so long, can justifiably feel proud to be associated with an enduring unsung hero of the southern region's greyhound racing community.