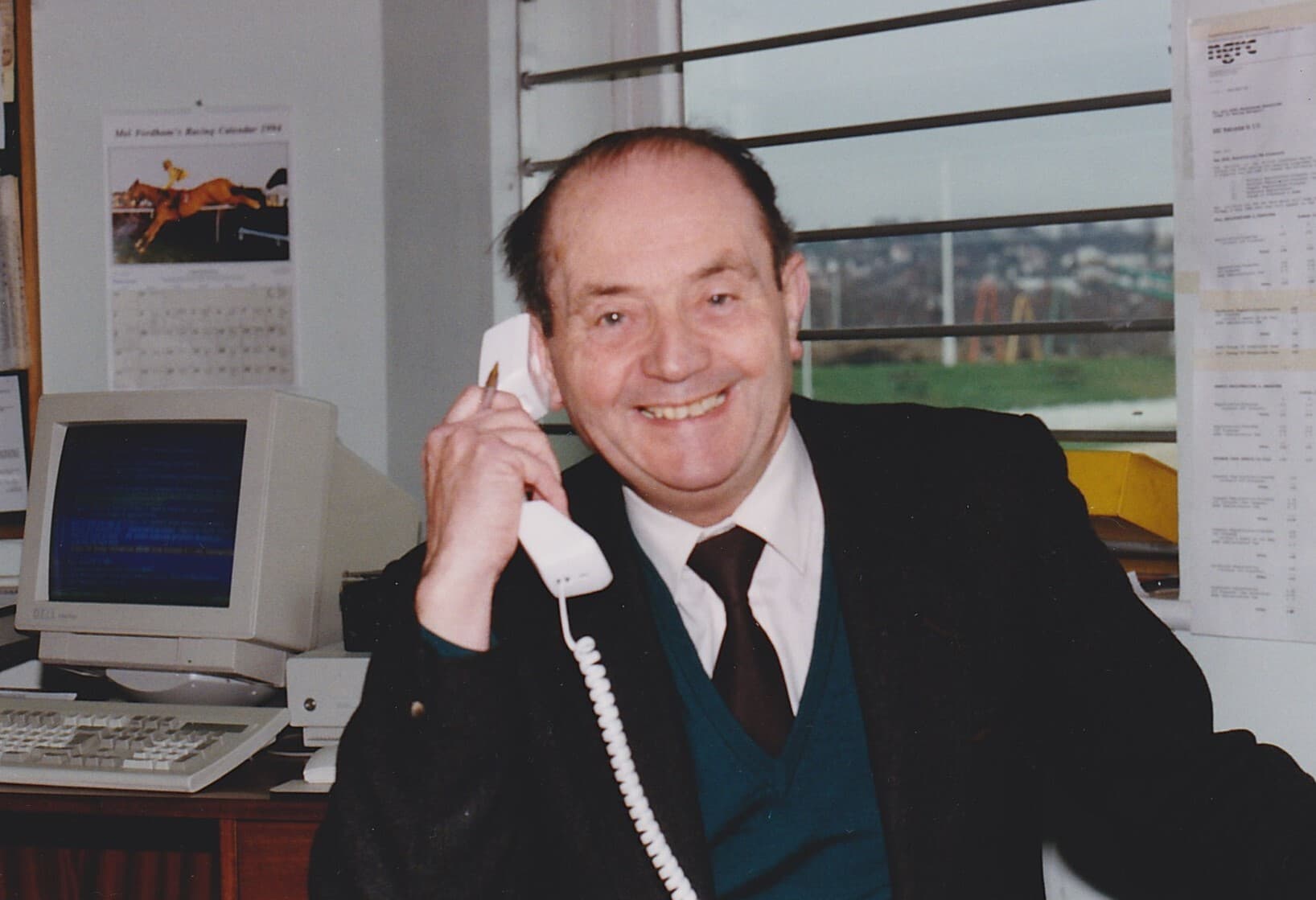 JIM LAYTON: the astute RM introduced a grader's 'bible' at Hove - an order of merit for a list of greyhounds in their respective grades which was similar to a 'Shoot' magazine soccer league table ladder.
JIM LAYTON, 85, Hove's former long-serving racing manager who was also renowned for his knowledge of the breeding scene, died in 2015.
p
Layton, with a wealth of experience having previously enjoyed spells at the helm at GRA stadia Shawfield, Portsmouth, Catford and Oxford, joined Hove as RM in 1979 following the departure of Des Nicholls and he held that position until 1994.
p
Layton, who developed a love for animals at an early age, worked for horseracing trainer Vic Smyth in his early-twenties and during that period he looked after the 1952 1000 Guineas winner Zabara.
p
Twelve years later, Layton was offered the position of assistant racing manager at Derby before taking up a similar role at Powderhall and, in 1969, he was appointed RM at Shawfield.
p
In 1972, Layton enjoyed the distinction of grading a triple dead-heat when Thurles Queen, Turkish Maid and War Girl could not be separated by the photo-finish equipment in a race at Shawfield.
p
"Jim learnt his trade under the GRA, and he was very much instilled in their way of doing things," said former assistant Hove racing manager Phil Grimstone. "I really enjoyed my time working alongside Jim, he taught me a great deal."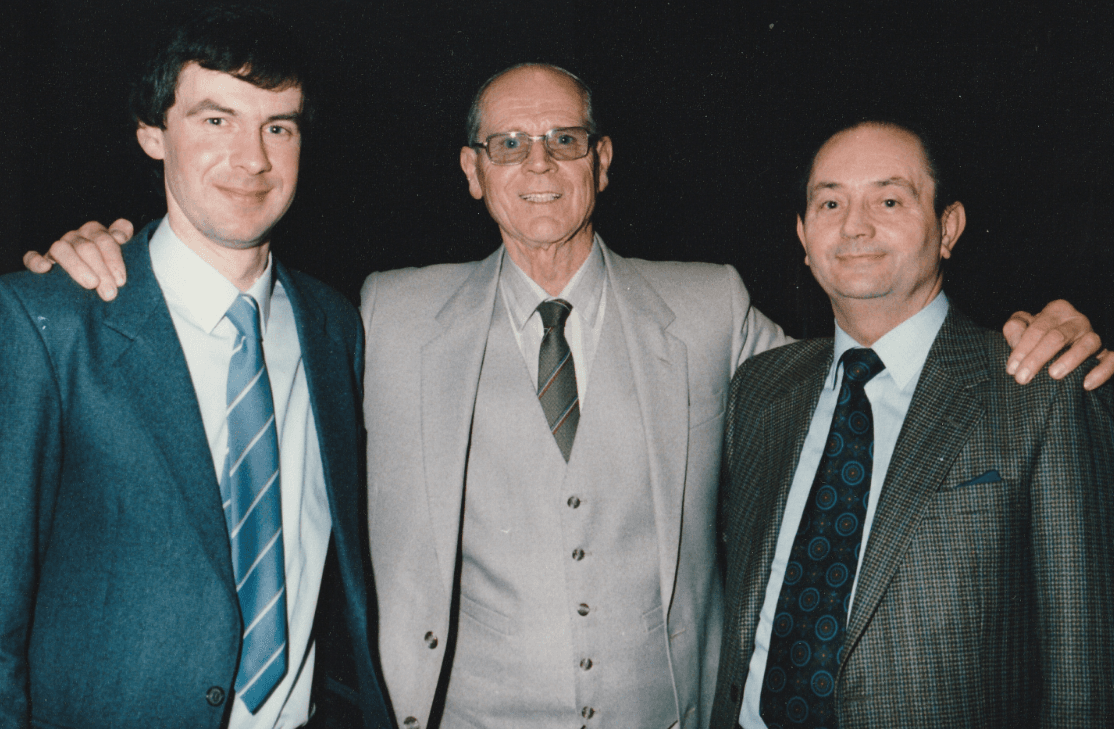 HAPPY TIMES (l-r): Phil Grimstone (deputy racing manager), George Curtis and Jim Layton at Hove in 1987.
p
Layton's tenure at Hove coincided with several key milestones, including a redevelopment of the main grandstand, the advent of video replays, the introduction of BAGS racing, the track being renamed Hove from Brighton to prevent confusion with Bristol on the Bags roster, the creation of Form Bank and the introduction of sanded bends to accompany the lush turf straights.

p
When Layton joined Hove in the late-1970s there were only five contract trainers – Gunner Smith, George Curtis, Doreen Walsh, Derek Knight and Gordon Hodson – to accommodate the three-meetings-per-week schedule, although a new era was ushered in 1985 as the Freedom of Racedays Act gave tracks complete freedom.
p
Layton, who pioneered 8-dog racing at Catford, introduced the 'grader's bible' at Hove – an order of merit for a list of greyhounds in their respective grades which was similar to a soccer league table ladder – and he was always anxious to look after the young puppies that emerged on to the racing strength.
p
"I was used to grading from form cards and preferred it that way, so we had two ways of doing things," added Grimstone. "Jim worked in a very professional fashion, he was highly respected amongst his colleagues around the country and he shall be best remembered for his passion for the breed itself and for greyhound racing."
p
Layton, in the hot seat at Hove when Ballyregan Bob achieved a world record of 32 consecutive wins in the Racing Post World Challenge in 1986, graded puppies with an eye to the future and wanted them to have a clear run in their initial races to build confidence - he also had no qualms about a newcomer winning first time out.
p
"Jim Layton was the man to go to if you wanted to know anything about breeding," said former legendary trainer George Curtis. "He really promoted that angle of the sport in the southern region and he was instrumental in so many good puppies coming to Brighton."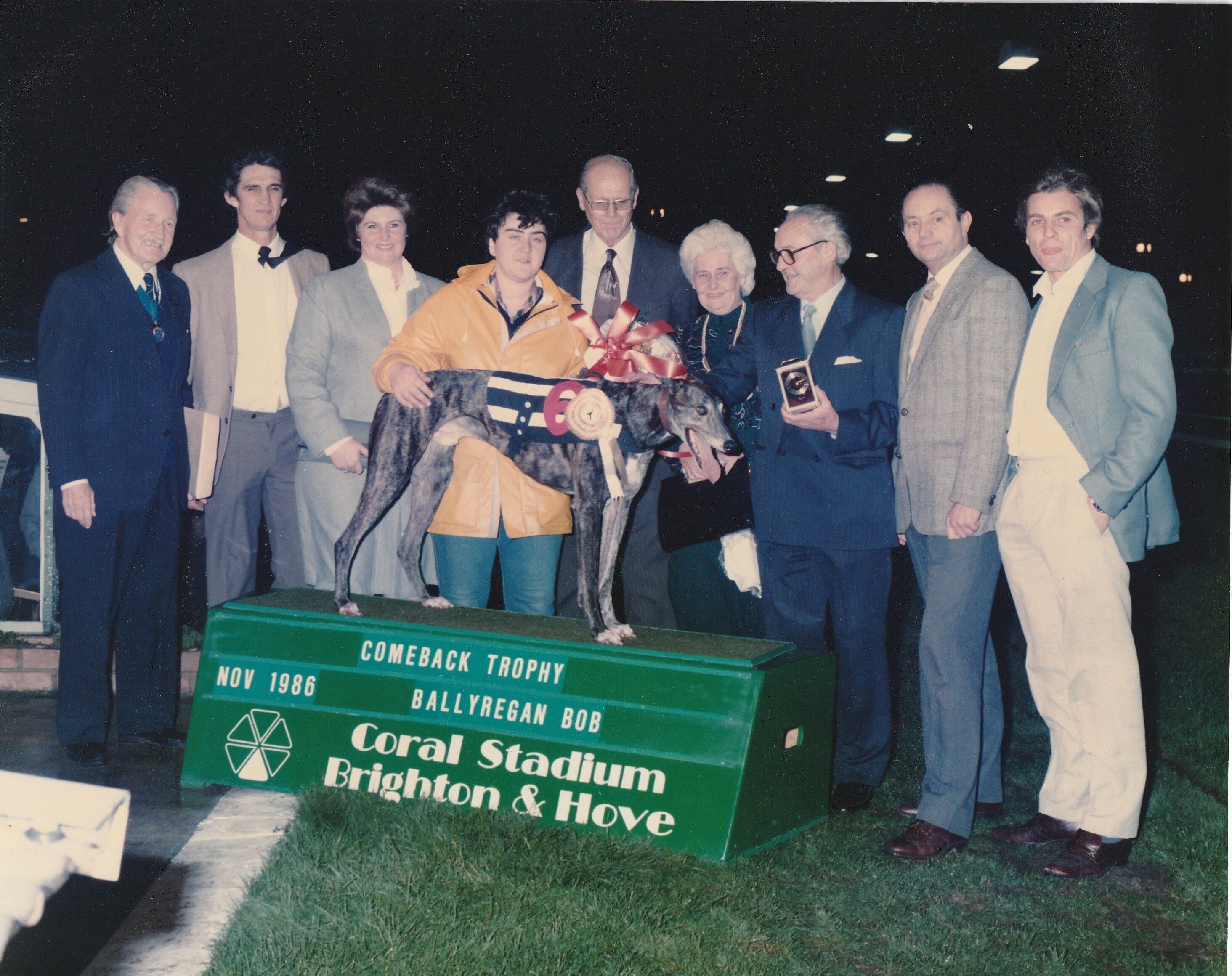 JIM LAYTON: The hugely-respected racing manager joined Hove in 1979 and was lucky to oversee a catalogue of memorable occasions at Brighton & Hove Stadium during a 15-year spell.
p
Layton was fortunate to oversee a vast amount of memorable performances from a collection of Hove-based champions during his spell as racing manager there, notably Maplehurst Star, Upland Tiger, Hay Maker Mack, Yankee Express, Sandy Lane, Ballyregan Bob, House Hunter, Yankees Shadow, Lone Wolf and Wexford Minx.
p
After taking early retirement from Hove in 1994, Layton subsequently worked at several southern racecourses, notably Ascot, Epsom, Kempton and Sandown.
p

Jim Layton, born in 1930, was survived by his wife Kay, who died in 2020, daughter Nicky and his son Ian, who lives in the USA with his family.